Projects
The Hincks Centre has long been aware of and aligns its work with the United Nations Sustainable Development Goals (SDGs). The entrepreneurship and innovation projects at the Hincks Centre focus mainly, although not exclusively, on the following SDGs.
Click on an image to learn more.
In 2022, the Centre's live projects aligned with the SDGs as shown below with some projects aligning with multiple SDGs.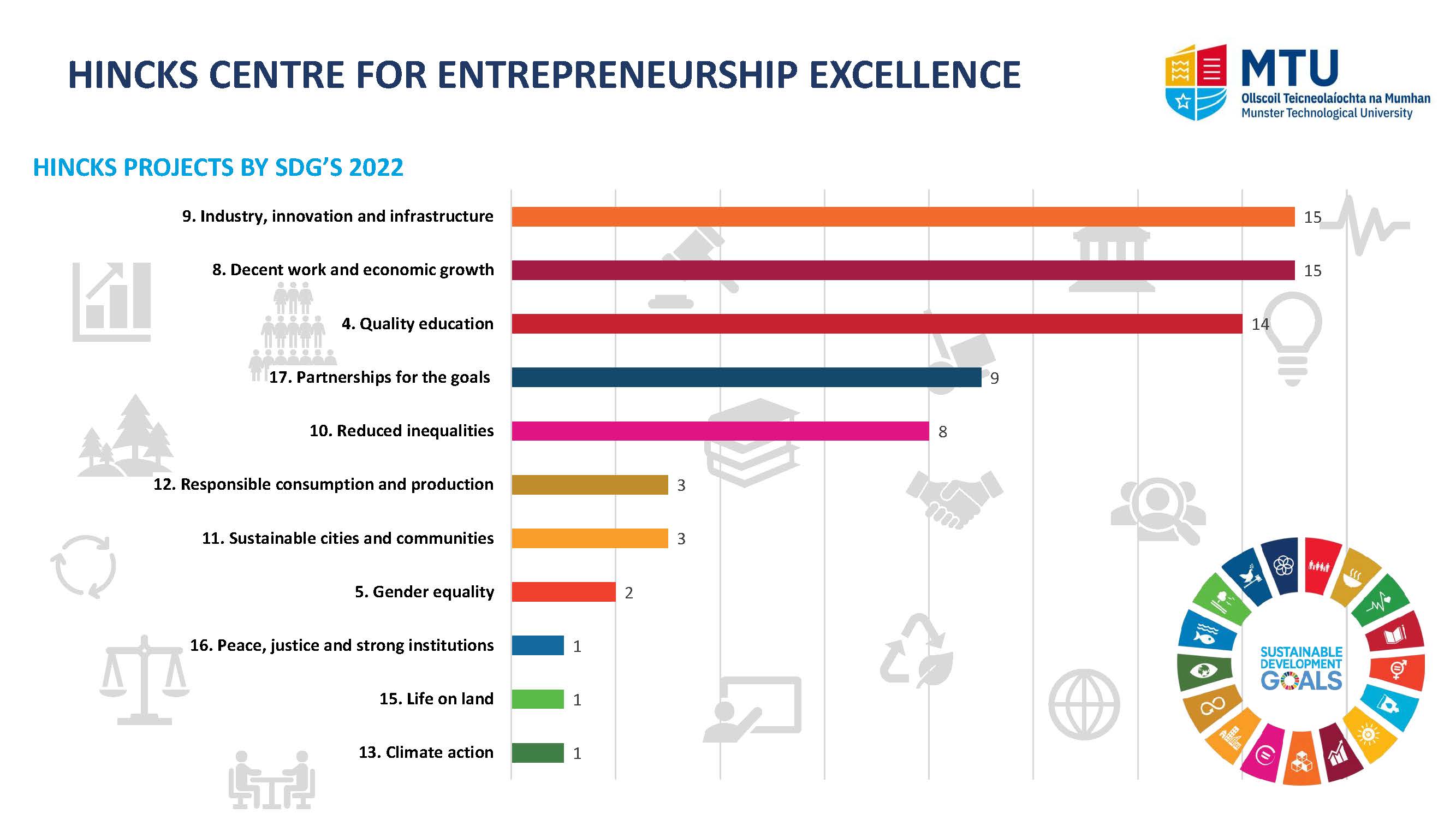 The Hincks Centre is currently involved in a number of projects, both regional and international. The Centre collaborates with a variety of stakeholders across many industries.
Click on the images below to find out more about our projects
The map shows the locations of our partners: